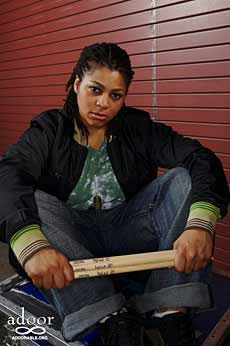 Nikki Glaspie interviewed by The Roanoke Times' Tad Dickens on February 8, 2012.
Good lord, Nikki Glaspie can play drums. And she shows up in the valley every now and then, because her father lives in Salem. Good for us.
This time around, her family reunion will center on her show at Growler's American Grill (formerly Awful Arthur's Towers) on Friday night. She is the new drummer with Ivan Neville's Dumpstaphunk.
LISTEN TO PODCAST
http://www.roanoke.com/wb/xp-304589